INDUSTRIAL VENTILATION DUST COLLECTION SYSTEM DESIGN
Range of Capture Velocities in Hood Design
Proper design of exhaust hoods is a must If you want effectively control athmospheric contanimation at its source with minumum air flow and power consumption.The theory of capture velocity depends on the creation of air flow past the source of contaminant sufficent to remove highly contaminated air around the source and to draw air into an exhaust hood.
Dust particles in micron sizes ,even if throwed high velocities travel very short distance and after a few inches follow the iar currents.The same for mist ,fumes ,vapors and gases.
Larger dust particles relased at high velocities have a trajectory in air.Unless they are directed to hood ,they cannot be captured..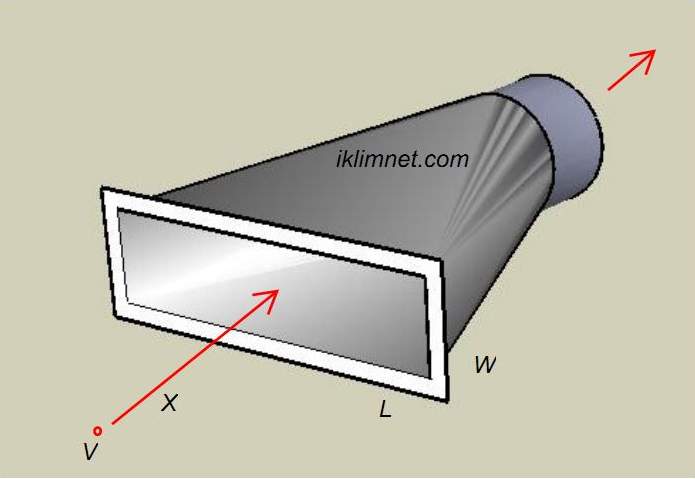 Condition of Contaminant
Examples
Capture Velocity
V
Released with practically no velocities into quiet air
Evaporation from tanks ,cooking etc
50-100 fpm
0,25-0,50 m/sn
Released at low velocity into moderatly still air
Spary booths,intermittent container filling ,low speed container transfers ,welding,plating
100-200 fpm
0,5-1 m/sn
Acitve generation into zone of rapid air motion
Spray painting in shallow booths ,barrel filling ,conveyor loading,crushers
200-500 fpm
1-2,5 m/sn
Released at high initial velocity into zone of very rapid air motion
Grinding,abrasive blasting,tumbling
500-2000 fpm
2,5-10 m/sn
Dust Exhaust System Hood Types
Dust Explosions
A dust explosion is very similar to a gas or vapour cloud explosion, i.e. when a volume of a flammable mixture is ignited, resulting in a rapid pressure increase and fire moving through the cloud. A dust explosion occurs when a combustible material is dispersed in the air forming a flammable cloud and a flame propagates through it. This of course also depends on the supply of oxygen to the fire, and the concentration of the fuel, if either of these are in too high or low then the explosion will not occur.